We, Smart Roof Shade Systems are a leading specialist of a quality approved collection of Motorized Pergola Shade systems & Fixed shade systems providing shading solutions for all seasons.
Our vision is to increase the value of our company & our global Portfolio of diversified products by exceeding customer expectations and achieving market leadership and operating excellence in every segment of our company.
Our products are manufactured with utmost precision with attractive pattern, strong construction and hassle-free usage. To satisfy the patrons, we manufacture all our products using only advance techniques and high-quality material. Apart from this, we have hired industry experts, who assist in adhering in the new age market.
Each project is detail oriented, and custom assembled by our trained specialists from Turkey. From design to installation, your investment is backed by decades of our quality and experience.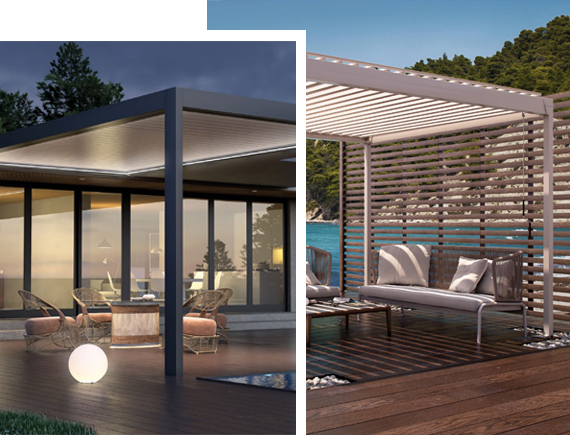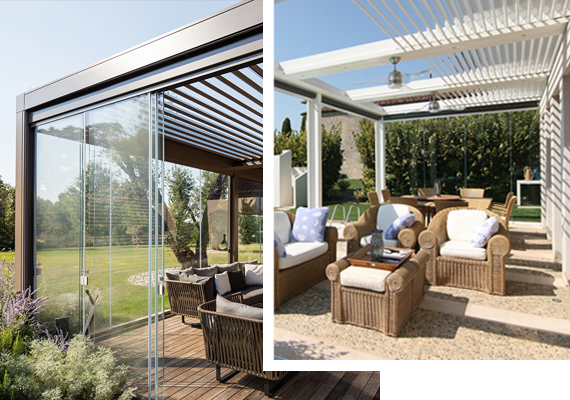 Every product is customized to fit your space, your lifestyle and your enjoyment. Our products are available with a variety of accessories, including integrated LED lighting, remote control and weather sensors for safety and peace of mind.
Company assures you excellent service on all levels – from site survey to prolific installation and hand over of our systems, our goal is simple – to provide our residential and commercial customers with exceptional, professional and responsive shading services.
Our systems can be installed at commercial and residential application such as schools, playgrounds, swimming pools, sporting venues shop facades, shopping centres, car parking's, hospitality, hotels, villas & patio etc.
Our products are innovative style and technique, fine furnishing objects to admire visually and functionally, able to match both with classic and modern architecture.